Director of Music
Mr James Vivian is the Director of Music (Organist and Master of the Choristers).  James and his family join us having moved from The Temple Church in London.  James was born in Worcester and was acting-Assistant Organist of Lincoln Cathedral before taking up the Dr AH Mann Organ Scholarship at King's College, Cambridge, where he worked with the famous choir and read for a Music degree. James moved to London in 1997 and pursued a wide-ranging freelance career alongside his work at Temple.
Assistant Director of Music
Luke Bond is the Assistant Director of Music and comes to St George's Chapel after appointments at Clifton College, The Collegiate Church of St Mary, Warwick and eight years as Assistant Director of Music at Truro Cathedral.
The Organ Scholar (2021-2022)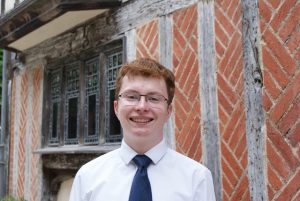 Alex Robson, Organ Scholar for 2021-2022, was at The Judd School, Tonbridge. He was also organist at St Paul's Church, Rusthall.  After his year at St George's he will read music at St John's College, Cambridge.
The Lay-Clerks
The lay-clerks, the adult singers in the Choir, have come to Windsor from a variety of different routes, not all of them immediately obvious. One was a car salesman, while many have followed the traditional route of Oxbridge choral scholar. They also lead varied lives away from their work in the Chapel. Some are on the staff of a College of Music whilst others teach at schools more locally or for the local Windsor Festival. When they leave Windsor, their lives are equally diverse. Many are making names for themselves in the music profession; Daniel Auchincloss, Matthew Beale, Robin Blaze, James Oxley, Brindley Sherratt and Mark Wilde among them. Two are now parish priests, some have moved into the legal profession, another is an accountant, and one is in a city firm of brokers. And of course many of the Lay Clerks are well-known freelance singers in their own right.
The Choristers
The Chapel Choir contains up to 23 choristers, a number which includes up to 6 'probationers' (usually children in their first year in the choir). At present the choristers are aged between 7 and 13. They are educated at St George's School on generous scholarships awarded by the Dean and Canons. They assist in the singing of three services on Sundays and at evensong on four days of the week during term time. For more information about the life of a chorister or how to become one click here.
Bellringers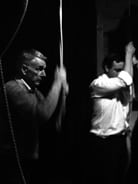 Those invited to join the bellringers at St George's gather in the Curfew Tower on the major Christian festivals, feasts of title (St George, St Mary and St Edward the Confessor) and on Royal Birthdays to ring the 8 bells.
Click below to hear the bells ringing.