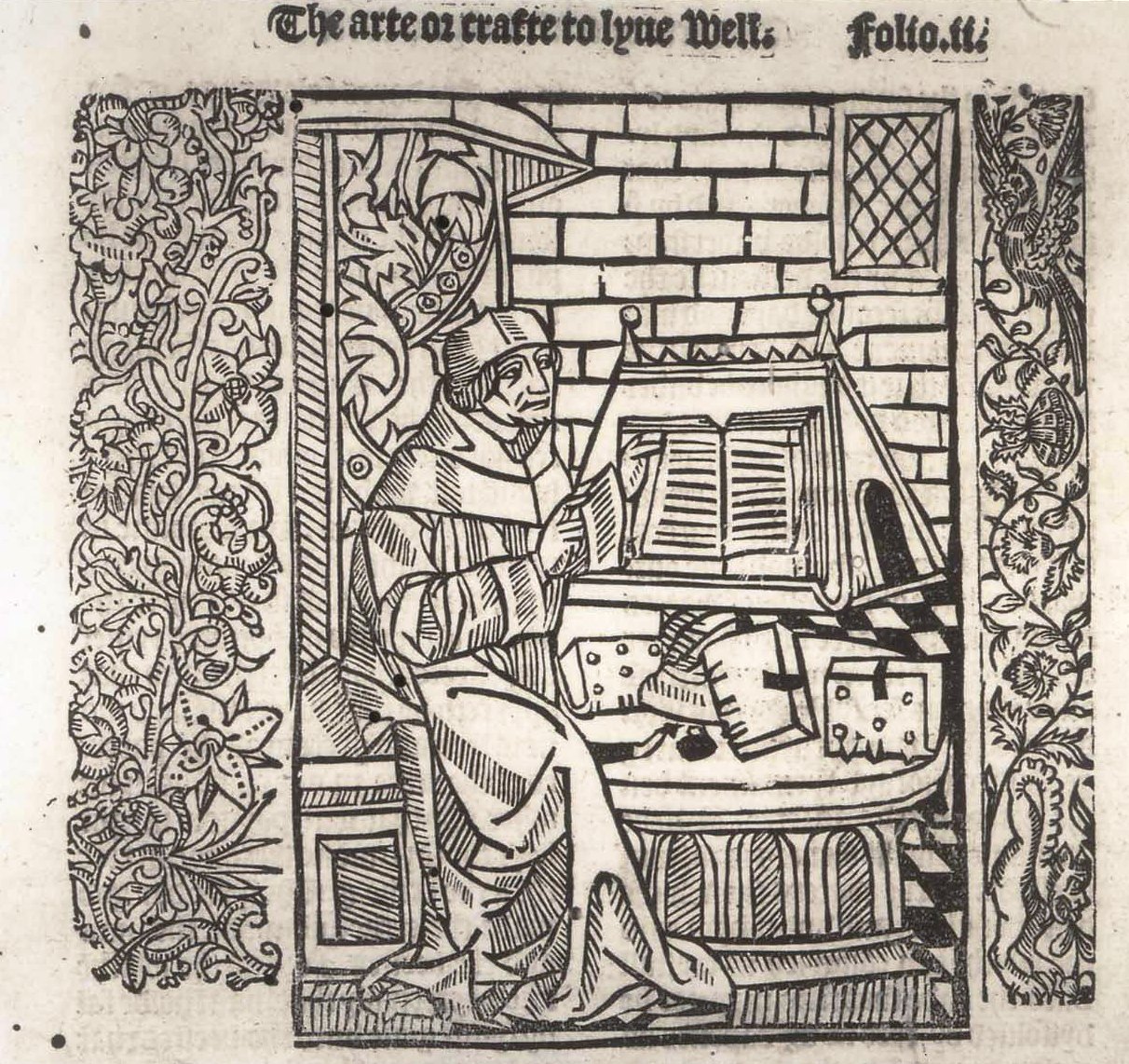 A selection of rare books and archival documents from the St George's Chapel Archives and Chapter Library is now on display in St George's Chapel.  This small exhibition can be viewed in the South Quire Aisle, the stonework of which has recently been cleaned as part of the ongoing restoration of the Chapel.
The rare books on display include William Caxton's The Mirrour of the World, printed in 1481 – one of the earliest printed books. Also on display is the Schorn Book of Hours, a late medieval illuminated manuscript which was discussed in a previous article on this website .
As 2009 is the 500th anniversary of Henry VIII's accession, we have reserved a section of the exhibition for documents from the Archives and Chapter Library which relate to the Tudor King. These include a book owned by Katherine of Aragon and a 19th century plan of Henry VIII's conjectured tomb, which the great Tudor monarch intended to have constructed at St George's Chapel.
Additional documents from the Chapel Archives which relate to Henry VIII, including the Black Book of the Order of the Garter, are on display at 'Henry VIII: A 500th Anniversary Exhibition', which is currently being held at Windsor Castle and runs until April 2010.
For further information on Henry VIII and St George's Chapel, click here
John (Archives Assistant)