In keeping with the statutes of the Most Noble Order of the Garter, the Solemnity of St George was marked over a period of three days.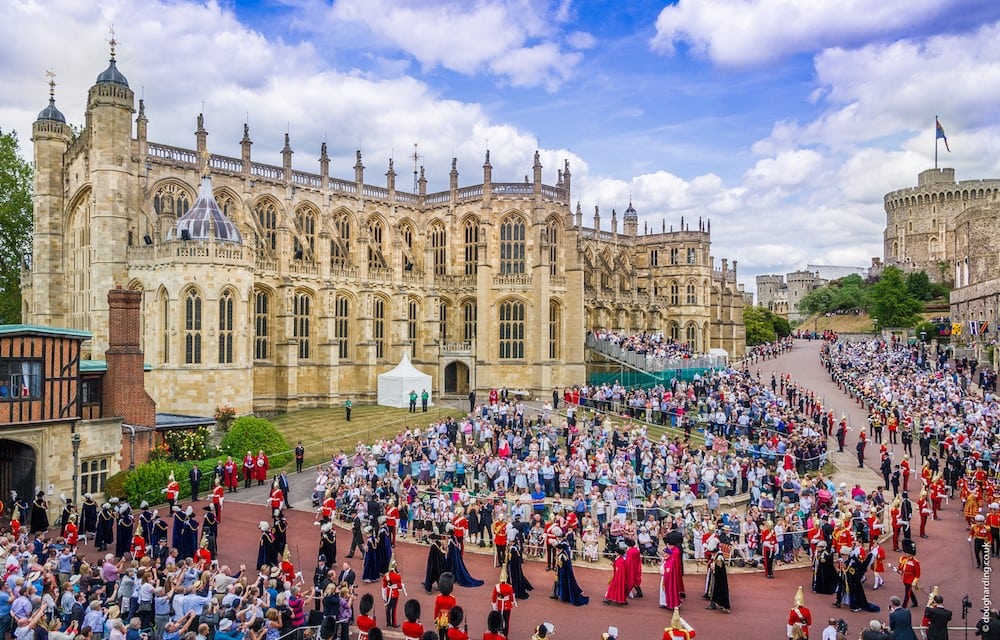 At Mattins (10:45am) on Sunday 14 June Members of the College of St George re-dedicated themselves to the service of God and to prayer for the Royal Family and the living and departed Knights of the Garter. At Evensong (5:15pm) there was a commemoration of King Edward IV who began the building of the current Chapel in 1475.
The Service of Thanksgiving for the formation of the order and re-dedication to the ideals of Christian chivalry took place on Monday 15 June.  The Members of the Order processed behind the Constable & Governor of Windsor Castle, the Military Knights of Windsor, the Officers of Arms (heralds and pursuivants),  the Royal members of the Order, the Officers of the Order, The Queen and The Duke of Edinburgh and a detachment of the Yeomen of the Guard from the State Apartments through the precincts of the Castle to St George's Chapel.
Requiem service for departed members of the Order took place on Tuesday 16 June at 5:15pm. The setting was by Victoria.
Apart from the Service of Thanksgiving on Monday 15 June (which was by ticketed invitation only) the services, in common with the regular services at St George's Chapel, are open to all.
For more information see https://www.stgeorges-windsor.org/about-st-georges/history/the-order-of-the-garter/ and https://www.stgeorges-windsor.org/about-st-georges/royal-connection/