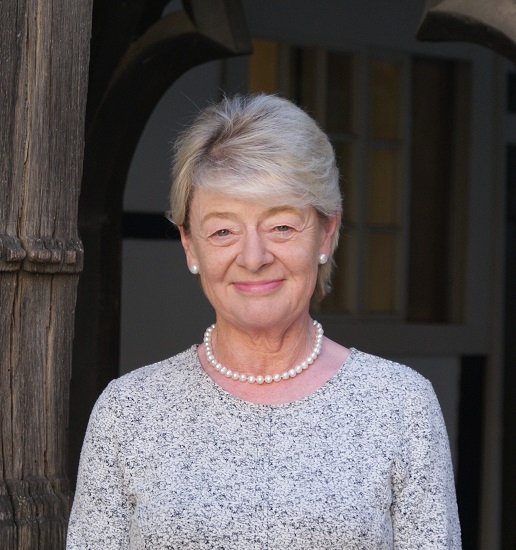 Welcome from Linda Aitken
Honorary Secretary to the Friends and Descendants
The Friends of St George's & Descendants of Knights of the Garter are a network of individuals who support St George's on a regular basis.
If you are thinking about supporting St George's, becoming a Friend or Descendant is one of the best ways to do so, allowing us to plan our financial affairs and offering you the opportunity to undertake special visits and to apply for tickets to our Events, including the glorious annual Garter Service in June.
In 1935 the Friends and Descendants amalgamated and now offer financial support to the Dean and Canons of Windsor on whom the sole responsibility to maintain St George's Chapel, its Cloisters and medieval lodgings lies. The Friends and Descendants offer more than monetary assistance, however. They are part of the wider community of the College of St George, making up a network of over 3000 members worldwide, committed to the values espoused by the College of St George and keen to preserve its magnificent buildings for future generations to enjoy. Many of our Friends & Descendants offer volunteer service to St George's, from assisting in the Chapel shop to stewarding visitors; helping to keep the Chapel clean; talking to groups about the history of St George's Chapel and raising funds.
St George's does not receive regular funding from the crown, state or church and must find all of its own funds. Over the years the Friends have contributed to the ongoing maintenance and conservation of St George's Chapel, the Cloisters and medieval lodgings which surround it and make up the College of St George.  Looking ahead, we are always seeking ways to increase our membership, our contribution to St George's and the number of ways in which members can be involved in all that we do here.
We look forward to welcoming you to St George's.