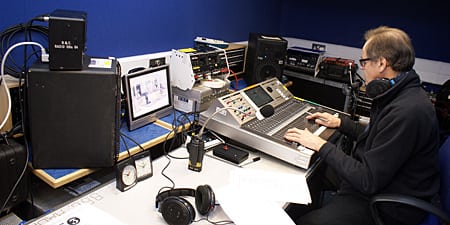 Choral Evensong was broadcast live from St George's Chapel on Wednesday 23rd November.
The details of the service were as follows:
Introit: One thing have I desired of the Lord (Herbert Whitton Sumsion);
Welcome by the Reverend Andrew Zihni (Minor Canon);
Responses: Francis Grier;
Hymn: Te lucis ante terminum (Tallis);
Psalms: 114, 115 (Garrett, South);
First Lesson read by the Reverend Canon Dr Hueston Finlay (Canon in Residence): Jeremiah 31 vv1-9 ;
Canticles: Collegium Magdalenae Oxoniense ( Kenneth Leighton);
Second Lesson read by the Right Reverend David Conner (Dean of Windsor): Matthew 15 vv21-31;
Anthem: Lord, thou hast been our refuge (Sir Edward Cuthbert Bairstow);
Prayers led by the Minor Canon;
Hymn: We have a gospel to proclaim (Fulda);
The Blessing (The Dean of Windsor);
Organ Voluntary played by Richard Pinel: Prelude and Fugue in C minor (Healey Willan).
The choir was conducted by Timothy Byram-Wigfield.
The service is available to hear again via the BBC Radio 3 website for the next few days.