This month St George's Chapel will mark the Feast Day of St Edward the Confessor (13 October). Although the Chapel is always referred to as St George's Chapel it is in fact dedicated to the Virgin Mary and Edward the Confessor as well as St George. King Edward III founded the Most Noble Order of the Garter in 1348 and in the same year founded the College of St George 'to the praise of God and in honour of Blessed Mary, St George and St Edward'. The three saints were included in the text when, on 20 June 1475, King Edward IV wrote his will: 'First we bequeath our soul to Almighty God, and to his glorious Mother our Lady Saint Mary, Saint George, Saint Edward …'
The stained glass image of Edward the Confessor dates from about 1502 and is to be found in the centre of the bottom row of figures in the Chapel's west window. His identity is established not only by his crown but also by the ring  which he was believed to have given to St John the Evangelist disguised as a beggar and to have received back again from a pilgrim returning from Jerusalem. Edward the Confessor was King from 1042 to 1066 and patron saint until the 14th century when he was replaced by St George.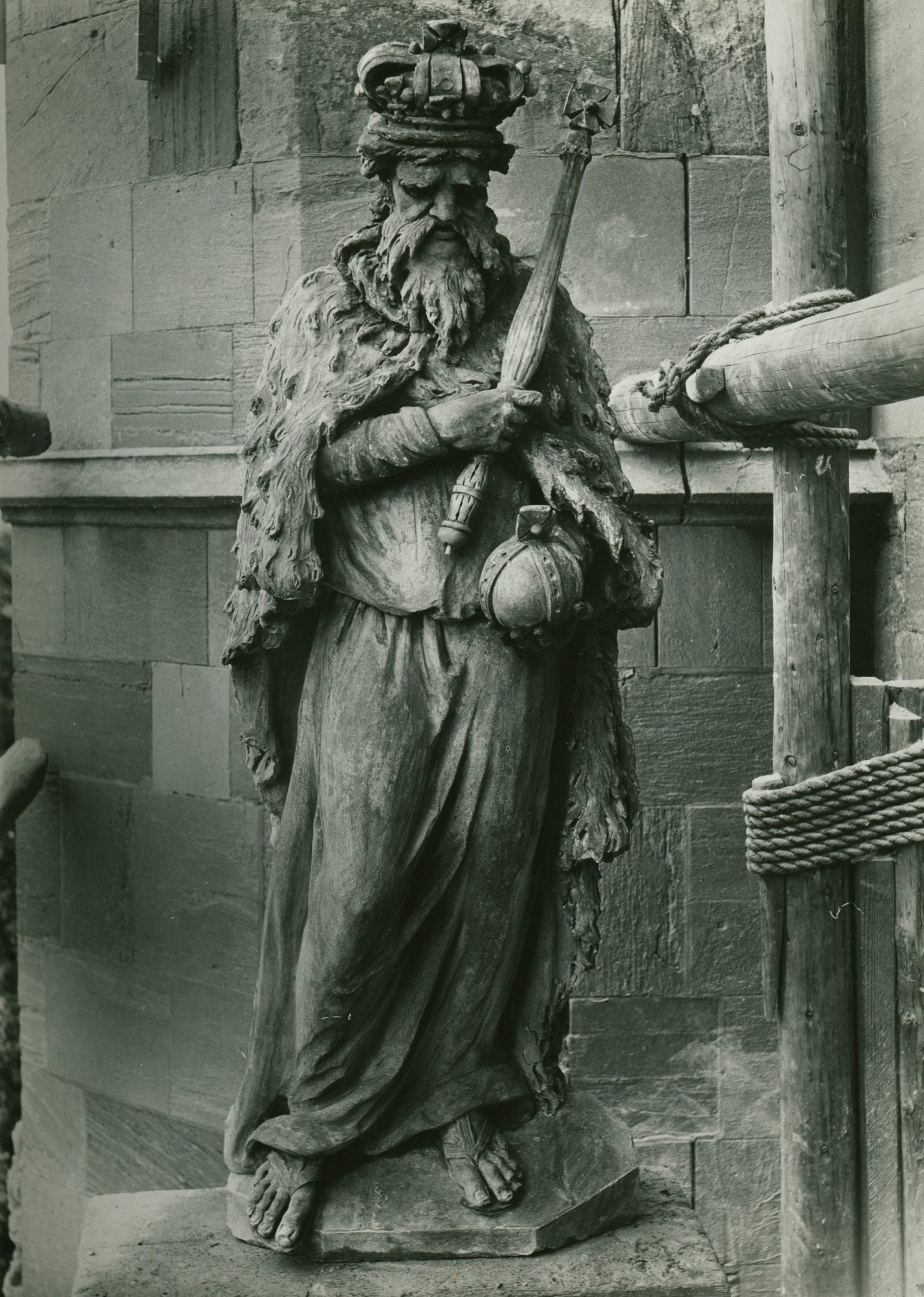 Coade stone figures of Edward the Confessor, the Virgin Mary and St George can be seen high on the west front of the Chapel. This black and white photograph was taken during the 1920's restoration of the Chapel. Different altar frontals are used at different times in the liturgical calendar. This green altar frontal includes the same three figures with Edward the Confessor on the right hand side.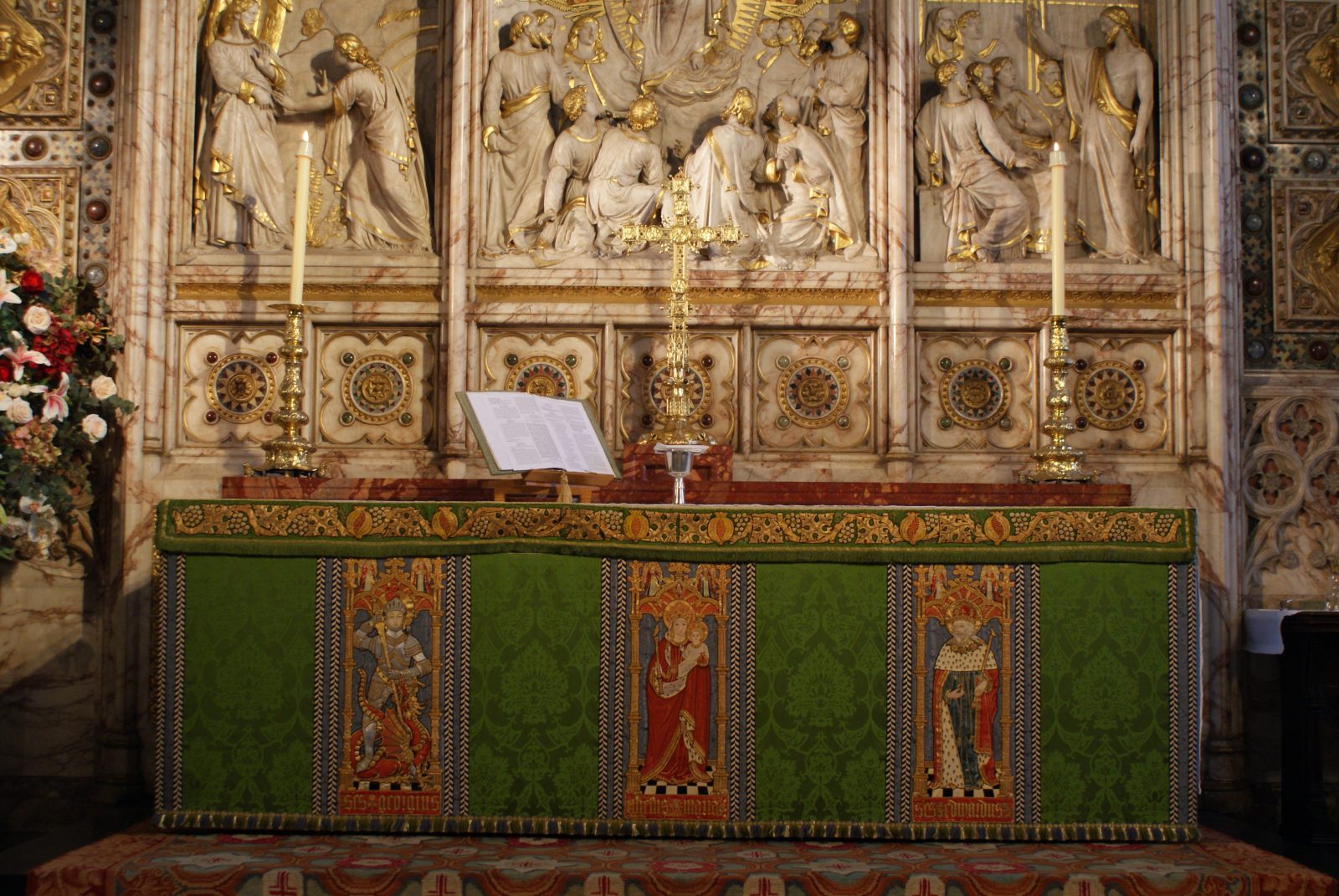 Services on Friday 13 October, to which all are welcome, are as follows:
7.30am Mattins
8am Holy Communion
12 noon Holy Communion
5.15pm Sung Eucharist
         Setting: Mozart in D; Gradual: Plainsong I have found David my servant