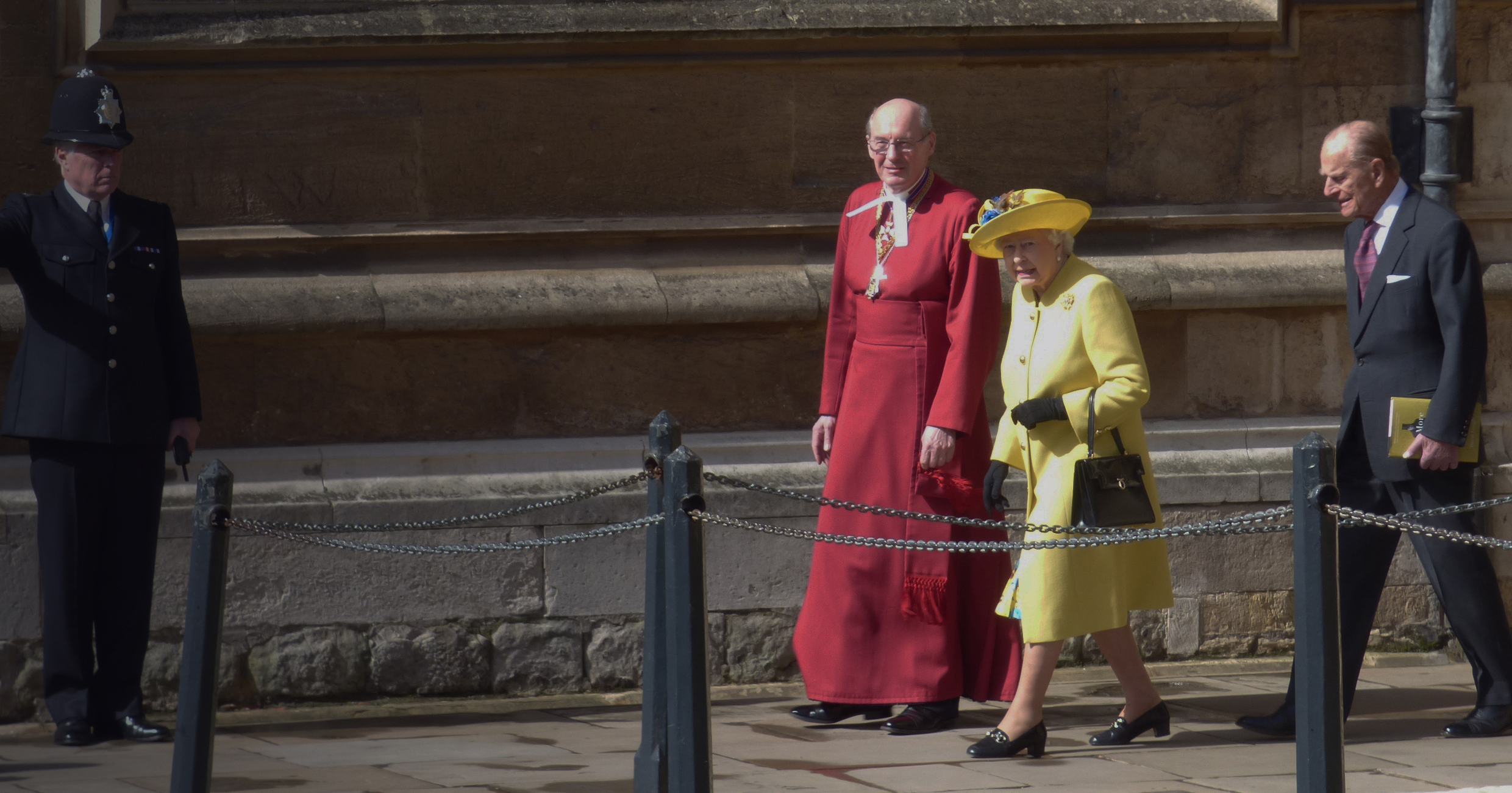 The Queen and The Duke of Edinburgh leaving St George's Chapel following Easter Day Mattins in 2016 accompanied by the Right Reverend David Conner, Dean of Windsor.
The Queen was closely involved with the life of St George's.
Installed as a member of the Order of the Garter by her father King George VI in 1948, Her Majesty attended an annual service of thanksgiving on Garter Day most years. There were other occasions when The Queen came to St George's including many Christmas Day and Easter Day services. Four times during her reign she distributed the Royal Maundy in the Chapel to recipients from across the UK.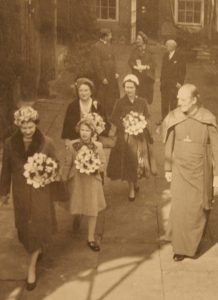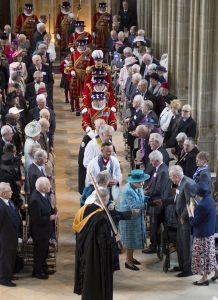 Royal Victorian Order Services, attended by The Queen, took place every four years since 1978 onwards. There were also many family occasions such as the confirmation of The Duke of Cambridge in 1997; the weddings of three of her grandchildren (Peter Phillips, The Duke of Sussex and Princess Eugenie) and the funeral of The Queen's late husband, Prince Philip in 2021.
Her Majesty visited St George's School several times during her reign, opened the newly refurbished Chapel Archives in 1999 and attended the opening of St George's House in 1966. The Archives, the School and the House are part of the College of St George.
Living and working together
The College of St George is at its heart a community of people who live and work together to offer worship to God, prayers for the Sovereign and the Order of the Garter, service to society and hospitality to visitors. The College was founded in 1348 in the same year as the Order of the Garter and now consists of St George's House, St George's School, the Military Knights of Windsor, the Chapter Library & Archives as well as, at the centre, St George's Chapel. The buildings owned and occupied by the College of St George take up a quarter of Windsor Castle together with the school buildings outside the north wall.