The Royal Maundy Service was held in St George's Chapel on 18 April. Royal Maundy was previously held in St George's in 2016, the year of The Queen's 90th birthday, and in 2018. Men and women from all over the country received Maundy money in small leather purses handed to them by The Queen. Since the 15th century the number of recipients has been related to the years of the Sovereign's life therefore there were well over 180 recipients (half men and half women) and their companions at the service.
The distribution of alms and the washing of feet on the Thursday of Holy Week are of great antiquity. The Royal Maundy can be traced back in England with certainty to the thirteenth century. From the fifteenth century the number of recipients has been related to the years of the Sovereign's life. Though the act of washing of feet seems to have been discontinued in about 1730 some participants are still girded with linen towels in remembrance.
Recipients were selected from across the United Kingdom for the Christian service they have rendered to the Church and the community.
This photograph shows Her Majesty and the Royal Almonry team, the Dean and Canons of Windsor, the Yeomen of the Guard and the Virger of St George's Chapel outside the Galilee Porch immediately after the 2019 service.  Amongst members of the Royal Almonry are four children chosen from two local schools in Langley and Colnbrook.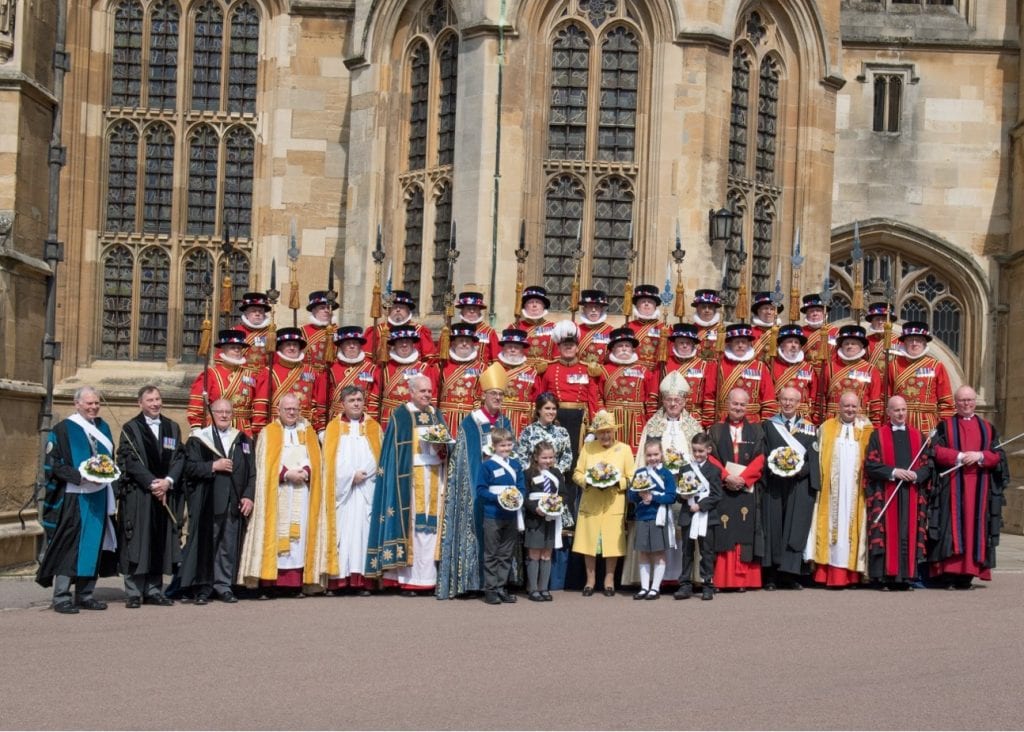 Maundy money is placed in leather purses which are carried in large alms dishes by Yeomen of the Guard. This year ninety-three Maundy coins, which are legal tender, were distributed. The uniquely minted money in the white purse consists of one, two, three and four silver penny pieces, the sum of which equals the number of years of the Monarch's age. The Red Purse contains a £5 coin, commemorating the 200th anniversary of the birth of Queen Victoria and a 50p coin portraying Sherlock Holmes and is a nominal allowance for clothing and provisions formerly given in kind.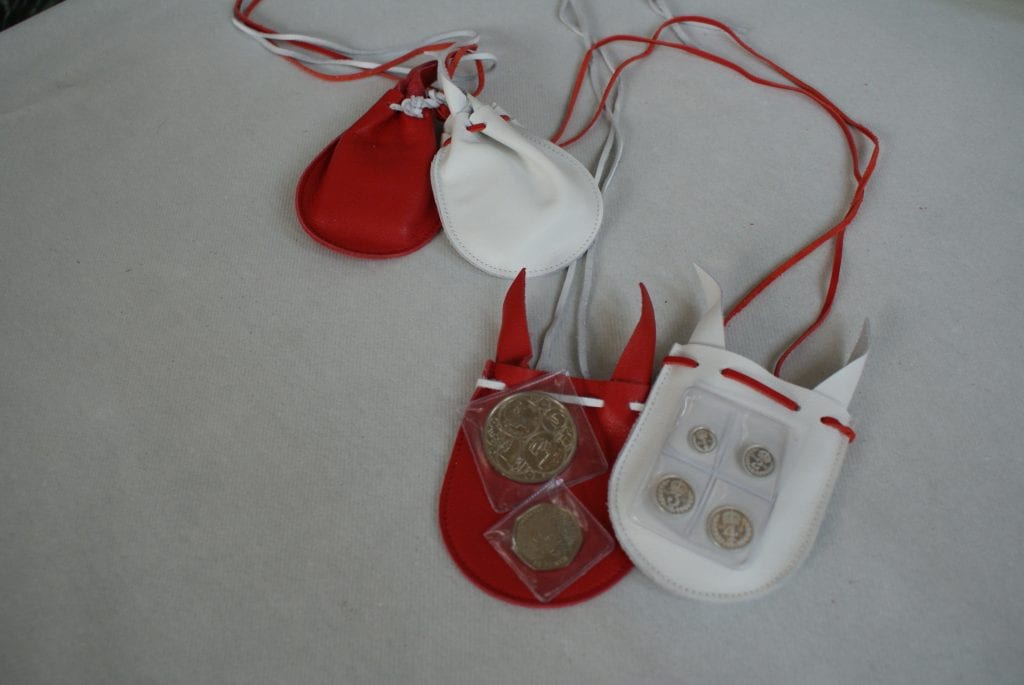 Nosegays were made shortly before the Service began. Carried by The Queen and members of the Royal Almonry team they are made up of daffodils, primroses, stocks, purple statice, freesias, rosemary, thyme and ivy. Nosegays were used to disguise odours when the monarch would wash the feet of recipients, remembering Jesus washing the feet of his disciples. This tradition faded out in the eighteenth century however, the scented bouquets remain.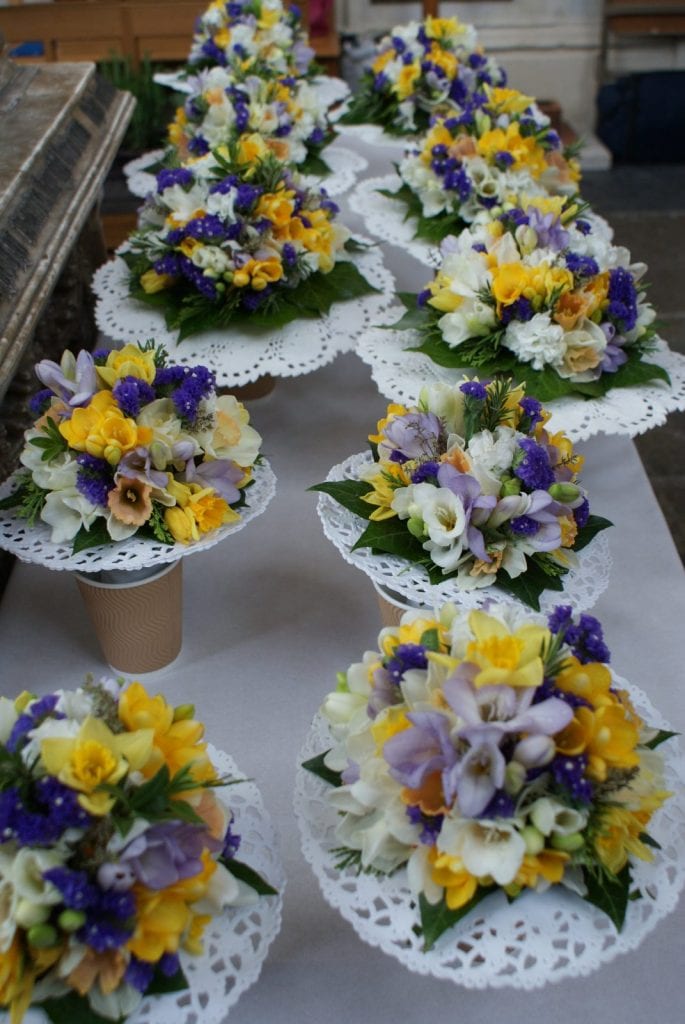 The Choir of St George's Chapel Windsor Castle and the Choir of Her Majesty's Chapel Royal sang together during the service. They are seen here in rehearsal the day before the service. The view is from the organ loft.
Just before The Queen arrives the Yeomen of the Guard prepare to carry the alms dishes laden with purses.
All take their place for the Service; seen here at the beginning and during the distribution of alms.