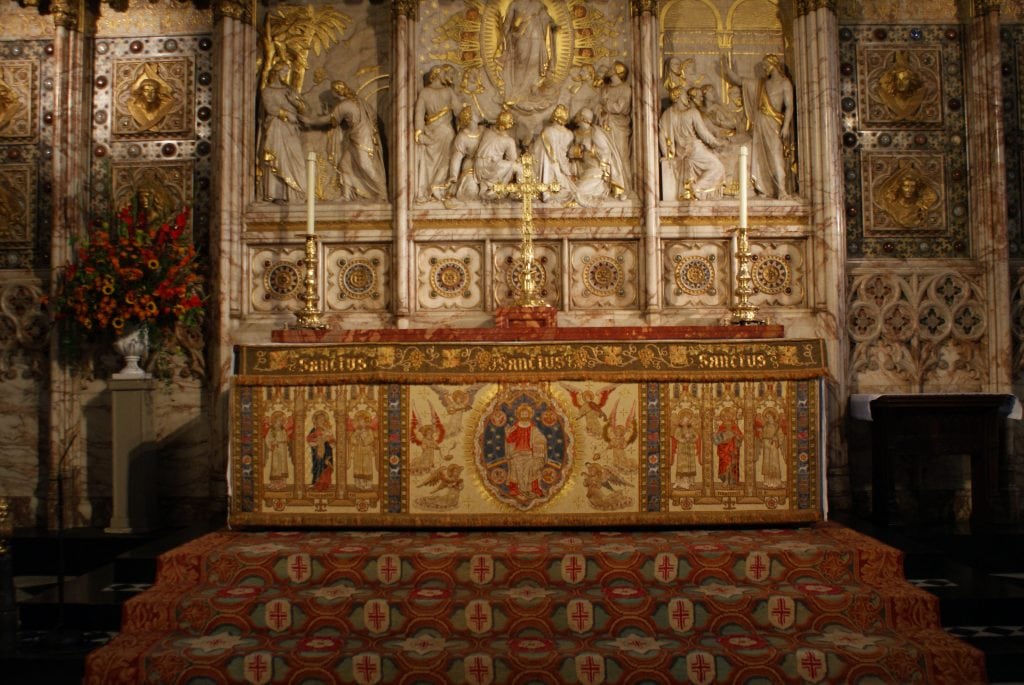 The Dean & Canons of Windsor and all at St George's wish Prince Henry of Wales & Ms Meghan Markle and Princess Eugenie of York & Mr Jack Brooksbank every happiness.
19 May 2018
Prince Harry and Ms Markle's wedding took place in St George's Chapel at 12 noon on Saturday 19 May 2018.  The Dean of Windsor, the Right Reverend David Conner, conducted the service; the Archbishop of Canterbury officiated as the couple made their marriage vows.
The Order of Service can be viewed here.
The floral decorations from outside the chapel were removed on Saturday evening.  The floral display from inside the chapel was removed on Sunday evening.  The majority of the flowers have been sent to charities.
Musicians at the service included St George's Chapel Choir. The Director of Music, James Vivian, said "The Choristers, Lay Clerks, Organists and I are very much looking forward to this exciting day and are pleased to be performing at the service music chosen by the couple. We are also looking forward to welcoming to St George's musical colleagues from near and far who will be performing at this very special and joyful occasion."
For more information about the choir please click here 
After the service the newly married couple undertook a carriage procession through Windsor. There was then a reception in St George's Hall, within Windsor Castle State Apartments, for the couple and guests from the congregation.
Prince Harry was baptised in St George's Chapel in December 1984.
12 October 2018
Princess Eugenie of York and Mr Jack Brooksbank will marry in St George's Chapel on Friday 12 October 2018.
Past Royal Weddings in St George's Chapel
A list of past Royal Weddings in St George's Chapel can be found here .