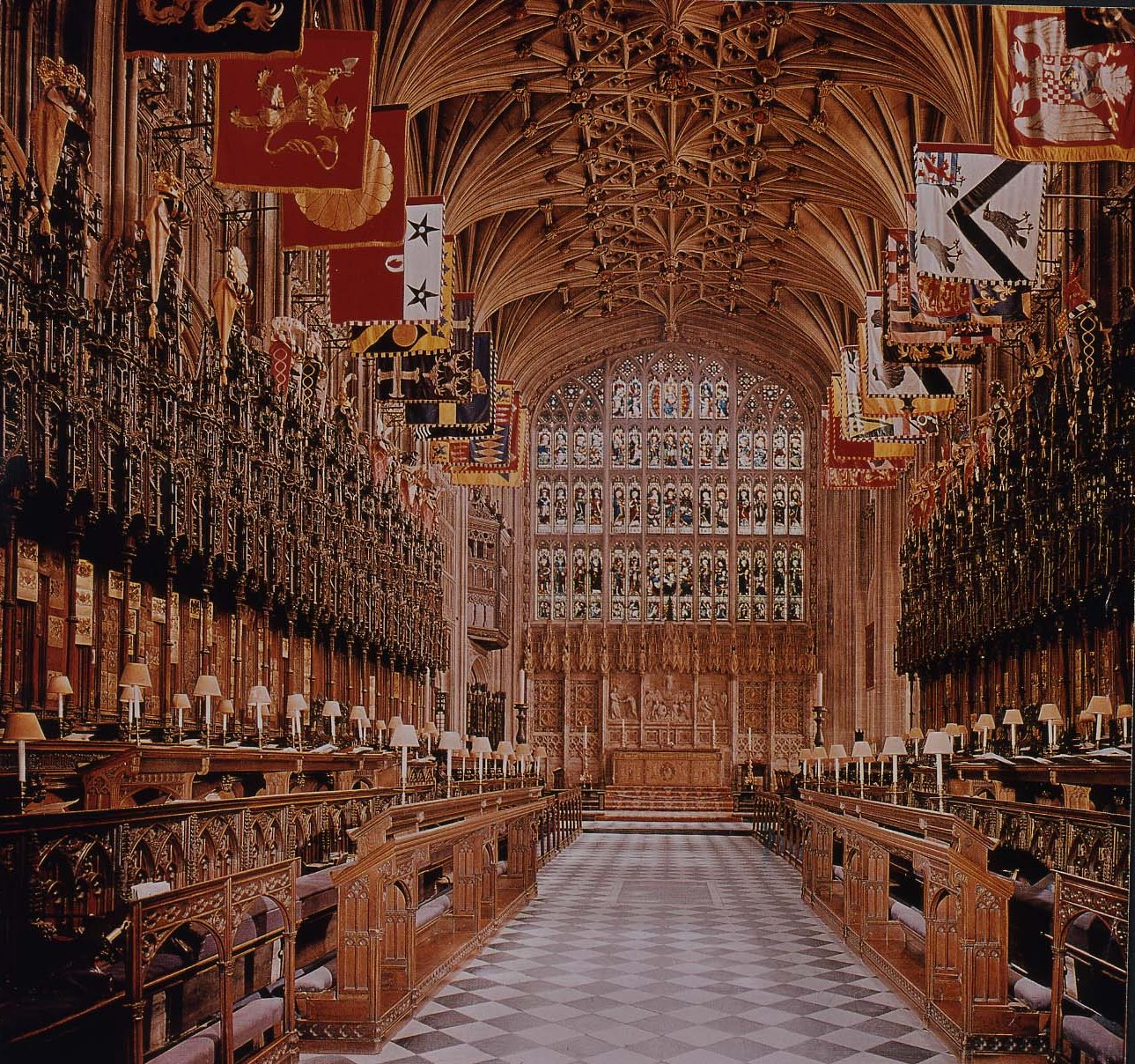 When Edward III founded the Order of the Garter, the oldest surviving order of chivalry in the world, in or about 1348, there is evidence to suggest that he originally intended it to comprise twenty-four Knights. However, by 1349/50 membership of the Order became fixed at twenty-six:  the Monarch and twenty-five Knights appointed by him as his Companions. This number remained unchanged until 1786, when King George III brought in a new category of 'Supernumerary' membership to enable his sons (he had nine) and those of his successors to be appointed Garter Knights in addition to the twenty-six.
Amongst the original Founder Knights were some who owed their allegiance to Edward as Lord of Gascony rather than as King of England. They became known as Stranger Knights, to distinguish them from the Subject Knights who were direct subjects of the English Crown. Over the years additional foreign magnates were appointed Stranger Knights in line with the growing prestige of the Order. Until 1813, they formed part of the Companionship of twenty-six. However, in that year George III, wishing to install Alexander I of Russia as an additional Garter Knight, declared that all Stranger Knights should be henceforth classed as Supernumerary.   Since no limit was set on the number of Supernumerary Knights appointed at any one time, George III and his successors could reward and honour as many overseas princes and rulers as they chose. Between 1435 and 2001 one hundred and four Stranger Knights were elected to the Order (whose total membership from 1348 to date has been one thousand and one).  Not all installations took place in person at St George's Chapel – some were undertaken in England by proxy or were celebrated abroad in the presence of Garter officials.
Sadly Supernumeraries, and indeed any Knight or Lady Companion of the Most Noble Order of the Garter, may be degraded for various reasons. During the First World War, Monarchs of enemy nations, such as Kaiser Wilhelm II of Germany, had their membership revoked. One of four Japanese Stranger Knights, Emperor Hirohito (1901-1989) had his Garter banner removed from St Georges' Chapel in 1941, when his allegiance was questioned after Japan joined the Second World War. However, it is also possible for Companions to be restored to the Order, and Emperor Hirohito welcomed his reinstatement by Elizabeth II and the restoration of his banner to the Chapel in 1971. The three other Japanese Stranger Knights elected to the Order of the Garter were Emperors Mutsuhito (installed in 1906 in recognition of the Anglo-Japanese alliance), Yoshihito (installed in 1912) and Akihito (in 1998).
Stefanos Koutroumanidis (Archives volunteer)