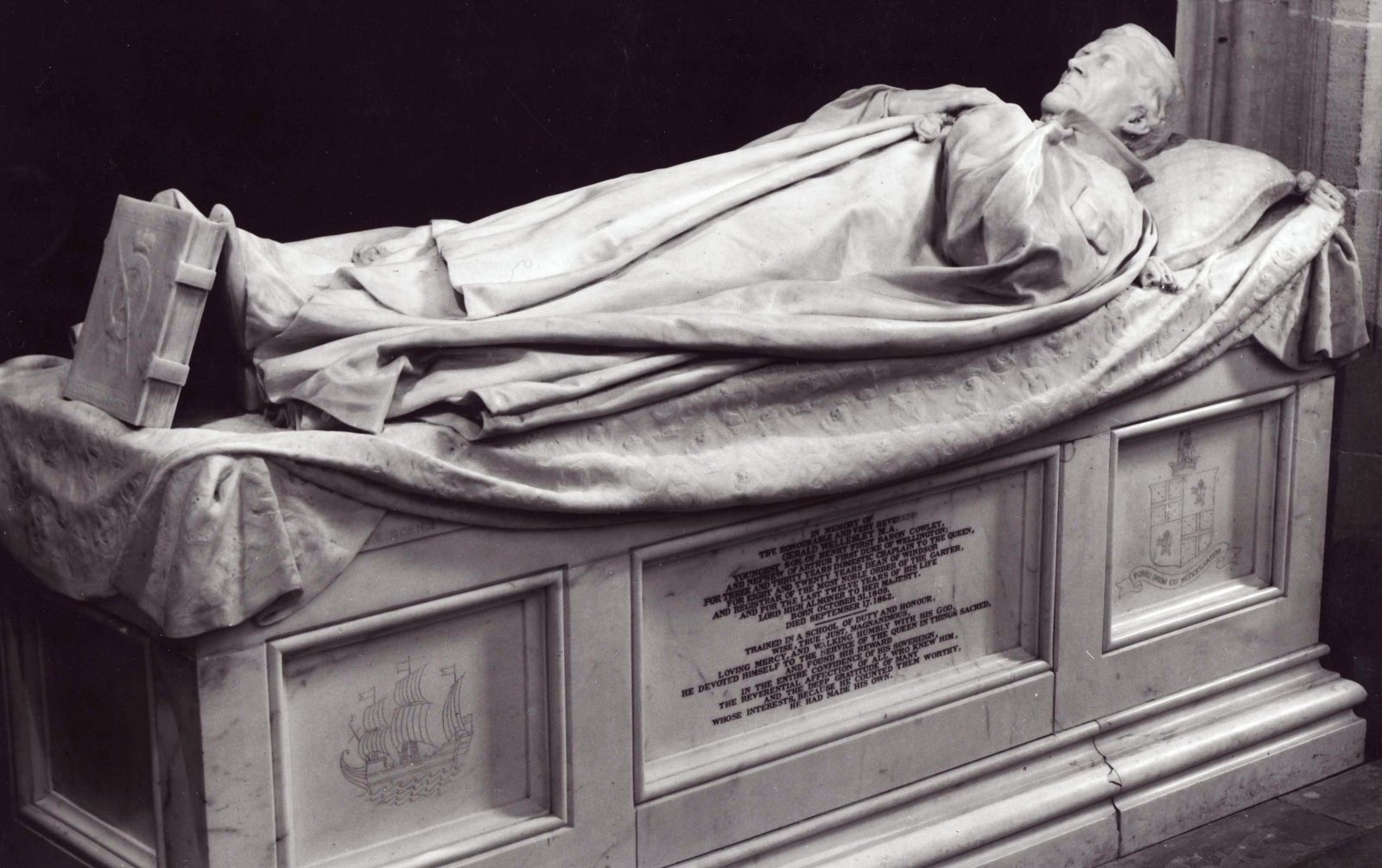 Gerald Wellesley, born on October 31st 1809, was Dean of Windsor and Register of the Most Noble Order of the Garter from 1854 to 1882. He was the third son of Henry, 1st Baron Cowley, and nephew to Arthur, 1st Duke of Wellington. Wellesley was a highly respected man; Archbishop Davidson (one of Wellesley's successors as Dean of Windsor) saw him as "one of the most trusted of Queen Victoria's friends."
His monument lies in the North Quire Aisle in St George's Chapel. It is made out of white carrara marble on which is the recumbent figure of Gerald Wellesley. The monument was unveiled by Queen Victoria on 1st December 1884.
However, for many years there has been confusion as to whether Dean Wellesley is actually buried in the Chapel or not. The Dictionary of National Biography and the St George's Chapel Historical Monograph, The Deans and Canons of Windsor (1950) state that he is buried here, but there is no entry for this in either the Burial Fees Register [SGC XIX.89] or in the Burials Register [SGC R.2] itself. Contemporary articles in The Times newspaper indicate that his funeral took place at Stratfield Saye, the home of the Dukes of Wellington. Does that mean he was buried there too?
The answer is provided by Queen Victoria herself. In her journal for the 23 September 1882, she notes "The dear Dean, by his own desire, was to be laid to rest in the churchyard at Strathfieldsaye, where he had spent his early years as a Clergyman.  We grieve much that he should not rest at Windsor."
[Royal Archives VIC/MAIN/QVJ/1882: 23 September]
Matthew Alexander & Matthew Bush, Windsor Boys' School