Housed in the photographic collections of St George's Chapel is this photograph of RMS Titanic, under construction at Belfast in August 1911.
Built between 1909 and 1911 by the Harland and Wolff shipyard, she was one of three Olympic class ocean liners operated by the White Star Line. Titanic was launched on 31 May 1911, with thousands of spectators watching as 22 tons of soap and tallow were spread on the slipway to lubricate the ship's passage into the River Lagan. This photograph shows her in the fitting-out berth she was towed to, where, over the next year, her engines, funnels and superstructure were installed and her interior fitted out.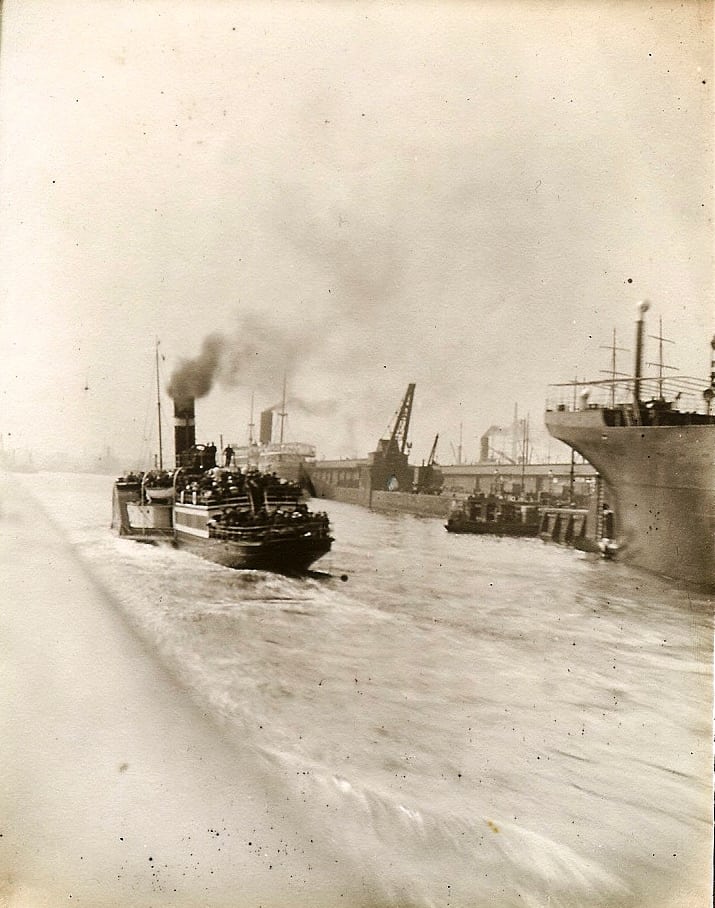 From Belfast, Titanic travelled to Southampton before setting out on her fateful voyage on 10 April 1912. Four days later, she sank, causing the death of over 1500 people.
These photographs appear in a set of over 100 images of Ireland, depicting people, sites of interest and landscapes. They are, essentially, someone's holiday snaps of their trip to Belfast, Co. Donegal, Co. Kerry and Co. Cork. There is no note of who took them, and the envelopes which house them are marked "Rejected". Some photographs are labelled, and the handwriting bears some resemblance to that of Robert Burns Robertson, Chapter Surveyor from December 1912 to August 1936. Prior to working at St George's, he first found employment in the shipyards of John Elder and Company, Glasgow where he worked on the construction of the RMS Umbria and RMS Etruria, launched in 1884 and 1885 respectively. Built for the Cunard Line and used on the prestigious Liverpool to New York route, these were the largest liners then in service. Perhaps he maintained a professional interest?
Eleanor Cracknell (Assistant Archivist)