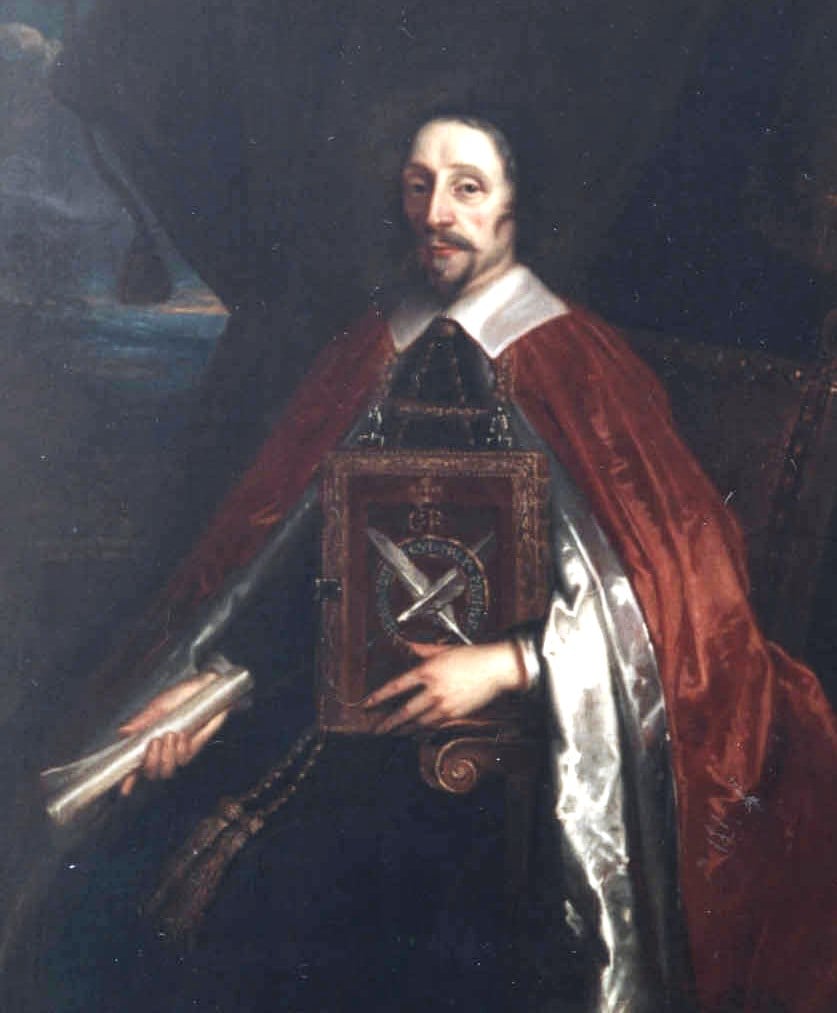 In 1682 the Dean and Canons of Windsor called in Sir Christopher Wren to undertake an architectural survey of St George's Chapel, Windsor Castle, and to provide an estimate for the restoration work required. Sir Christopher Wren was no stranger to St George's: his uncle, Matthew, and father, Christopher, had successively served as Dean of Windsor, from 1628 to 1635 and 1635 to 1659 respectively. The younger Christopher Wren (born in 1632) had spent much of his childhood in the Windsor Deanery. However, it was as a skilled surveyor and architect rather than as a former resident that he was invited back in 1682.  His five page report to the Dean and Canons "concerning the defects and reparations of this Chapel" was considered by Chapter at a meeting on 4 April 1682. It made depressing reading.    
Wren's main concern lay in the condition of the external stonework, particularly the battlements, pinnacles and the "beasts" mounted on them. He wrote:
The Battlements in some places are loose enough and want pointinge, in some places fallen and alsoe the Pinnacles want pointing. The beasts which stand upon them broken and fallen in the gutters. The coapings of the Buttresses in many places take water and nourish weeds and want cleaning and pointinge, the north side most especially…
Indeed, he went so far as to recommend that the beasts on the west front be removed and replaced with forty-eight pineapples at a cost of £50 each:
I could wish the beasts on the west body of the Church which are all decayed & by falling break the lead might be taken of & in leiue of them Pineapples… added to coap the Pinnacles from weather, it would be a decent ornament & the charge not soe considerable as the advantage it would give the fabricke.
Wren's total estimate for the restoration work was £1,012 which he suggested should be spread over seven years. The Dean and Canons were guided by the majority of Wren's recommendations, undertaking a major programme of building works including the removal of the "beasts". However, whether for financial or for aesthetic reasons, Chapter did not take up his suggestion of replacing them with pineapples.
Clare (Archivist and Chapter Librarian)